5 Ways to Attract More Advertisers for Your Blog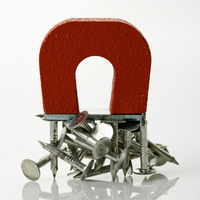 Whether you're new to advertising or have been advertising for sometime, attracting advertisers to your blog always seems like a tough task.
As the number of blogs is rising, you're increasingly facing tougher competition. So, it's important that you make your blog more attractive using professional design, regular content updates, frequent fresh/original content, high traffic and loyal readership.
To attract more advertisers to your blog, apply these 5 effective tactics:
Build a Strong Niche Blog
Niche blogs are focused on one subject with high quality content for a very specific audience. Such blogs are very informative and solve the problems for the readers. So niche blogs have more traffic than blogs with generalized content.
Advertisers look for niche blogs because that's where they find their target audience. Niche blogs have very a loyal audience and they keep visiting the blog to learn more about the topic that is covered.
If the advertisers' niche is the same as yours, then the chances of advertisers' products getting sold are more. And advertisers will also get more quality clicks and qualified leads. This will increase their chances of associating with you again.
Advertising Page / Media Kit
Maintaining an advertising page or a media kit is very important for advertisers to know you and your blog better.
Elements to add:
Current and up to date contact information for advertisers to contact you
About your blog niche topic and information about your readers
Your blog's current statistics, total traffic, monthly unique visitors, blog ranking
Description of advertising options like banner size or placements or any other requirements
Rate of advertising space and payment mode
Other things you can add are social media contacts and followers, press clippings, awards and testimonials.
Social Media Integration
Advertisers not only look at how many followers your blog has but also look at your social media followers. You should also invest in sponsored posts and tweets to gain more mileage for your blog as well as for your advertisers. This interests advertisers as they get more exposure for their products and can thus expect a higher conversion rate.
Consider joining Facebook and Twitter groups for bloggers in your area of expertise. The gives other influencers a chance to see your content and click back through to your blog, generating traffic from people who are truly interested and able to create more buzz.
Contest/Giveaways

Run contest and giveaways of products for attracting more interest in advertisers products. Giveaways not only increase your blog traffic but also help advertisers in building a buzz about their products/services.
When you run contests and giveaways, your blogger friends will post about it and share it with their social media following. This will not only get you more subscribers but also position you as a strong potential publisher before newer advertisers.
Product Reviews and Guest Blogging

Guest blogging is a method by which advertisers can market their website and products and put readers in the purchasing mind frame. Product reviews help advertisers to build awareness about their product and business.
Both these methods allow advertisers to connect with their consumers directly through comments. They can address customer complaints and receive product improvement suggestions.
What will you get using these methods? They will help you build connections and partnerships with the advertisers having complimenting products and services.
Conclusion
Monetizing your blog may take some time and work. Eventually it will pay off. Be a good publisher and try to get maximum sales, leads and buzz for your advertisers.
How have you bagged some of your highest paying advertising clients? Would love to know in the comments.