How To Create High-Quality Landing Pages?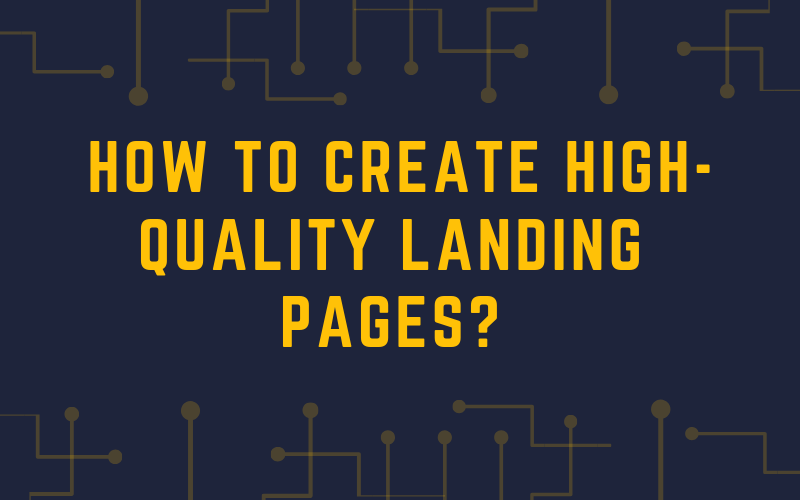 High-quality landing pages are the first impression that you may want to imbibe on the minds of your visitors. But the question that pops out here is why landing pages hold so much importance when it comes to creating an ad campaign?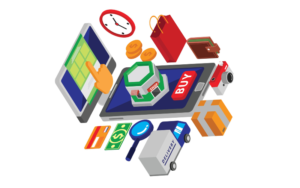 First of all, figuring out the reason for creating ad campaigns is important. These campaigns are designed with a strategy to reach out to the targeted audience. As far as the objective is concerned, it may vary as per your requirements.
Suppose, if you have a product that you want people to know about, then the product page will be the considerate landing page of your site. Having said that, you must understand that it is not a necessity that the home page of your website will take the position of your landing page.
The decision concerning the landing page is directly related to the goal of creating the ad campaigns.  It has to be unique, exceptional, interactive and easy to associate with. Utilizing the landing page for ad campaigns or marketing can help directly reach the targeted audience.
So, here are a few tips that will help you create a qualitative landing page. However, before that, let's dive into its benefits and find a bit more about the compelling reasons for having a landing page on the site.
Benefits of Landing Pages
It is an accepted fact that whenever an ad campaign is designed using a landing page, conversion takes place, irrespective of the number. Just the way your eCommerce website would comprise influential information for visitors to make a decision, a landing page can do the same.
Setting up a landing page makes it clear for the audience so as to what action you're expecting them to take. As a result of it, your visitors will take that exact action. In this way, your potential leads can be converted into customers just within a few clicks.
Landing pages can be considered as the final cherry on top of the cake. It is because they're the deciding factor as for whether the visitor will stay on the website and take a tour or not. Along with providing an adequate knowledge about the offer, a quality landing page can also be proficient enough in creating curiosity among the visitors.
Along with helping you achieve your goals, it will also establish your brand awareness across different channels. All you'd have to do is find responsive WordPress templates to create an attractive and qualitative landing page.
One of the essential objectives of your website would be to grab a top position on a primary search engine, right? In such a situation, a landing page will be of great help. It will facilitate organic traffic to your site, and at the same time, you can even experience growth in the search engine ranking as well.
However, you'd have to add up your landing page with exact keywords, high-quality content and originality to achieve your goals. An ad campaign along with the landing page will convey precise information to the search engines. This will, in turn, boost up the search engine ranking of your website.
Tips to create a high-quality landing page
Decide your goal:
Even before you begin strategizing your ad campaign and designing WordPress templates for the same, you must clear out the obscurity from your goals. Are you creating an ad for generating sales? Or, is it about collecting visitors' data? Even if the objective is to increase traffic or launch a product, there shouldn't be any remaining doubts.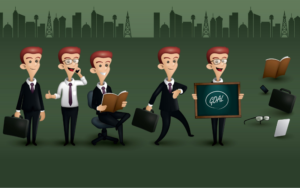 Making goals simple and personified will also help you create a relevant landing page seamlessly. One thing that you must keep in mind is stepping into the market without proper objective is only going to make you lose money, time and efforts.
It's better to spend some time researching on your niche than to regret over a massive loss later, right?
Understand the audience:
Although the objective is yours, however, you must not forget that you're going to create a landing page for your audience. If you are willing to dig out data of your targeted audience, having an amazing landing page will do the magic.
These pages are mostly used to convince customers to take action. Thus, if you're targeted relevant customers, clickability of your ads will increase. The more targeted your page or ad is, the better response you can get.
So, for your upcoming strategies, be it launching a product or selling services, make sure that you've got your audience figured out. This way, you can make the most out of your specifically designed landing page.
Keep it simple but clear:
Simplicity is the key to high conversion rates. Nobody likes a cluttered page with a myriad of information stuffed everywhere. Since you're developing your landing page for your audience, keep it as simple as you can.
You can also use responsive WordPress templates and effective tools, like Impact page builder, and more to design an alluring landing page for your visitors. In addition to that don't forget to mention the call to action option. It is the most effective way to let customers take the desired action.
Here, you need to talk about the offer, registration, product launch in a simple format. Use catchy and precise headings as well as subheadings. If possible use images related to the ad campaign to enhance the entire appearance. Also, make sure that you're paying attention to the CTA placement. It should be direct and displayed in a viewable area.
Do the testing:
Even if you've been using a strategy recommended by the experts, you can never be sure of the fact that if it's going to work for you. Hence, trial and test should always be your philosophy whenever designing a landing page to get the maximum out of an ad campaign.
Every time you integrate something new into the page, whether it's an element or a tweak of content, you must run a test to discover if your audience is liking it or not. In this way, you can have a clear picture, which in turn, will help you make better decisions.
You can also test your headings, CTA, images, buttons, ad copy, and other elements. Further, the landing page testing will help you with the ad navigation as well. It will proffer you with the concept as for how it will look to the user and what kind of impression will it create in their mind as well.
If you want, you can also seek help from a third-party to conduct a test. A person not related to you or your business will be able to provide a crystal clear ideology in terms of the effectiveness of the landing page as well as the ad campaign.
Social media buttons:
Undoubtedly, social media is one of the beneficial platforms where you can establish your brand and create awareness about it. Hence, you can integrate your landing page with social media sharing options.
Again, visibility is an essential facet here. Whenever you're adding social media buttons, make sure that they get noticed by your visitors. To help you with this task, there are a number of landing page builders that can assist you effortlessly.
Also, keep in mind that social media buttons are to be placed in a simple format and not in a cluttered form. The major ones that are Facebook, Instagram, Twitter must be set first and then go with the other best ones. We have just found this list of WordPress landing page plugins that you can check out if you are still looking for the perfect solution.
Conclusion
High-quality landing page plays an eminent role to augment the online presence. In addition to that, it is useful to reach out to the targeted audience and attract them towards the business. So, give your endeavor in creating ad campaigns that are relatable, unique and eye-catchy.
Invest your attention to each and every detail concerning the goal, insights, metrics, optimization, and content.